Back to Events
Honey Bee Program
8 hrs of training for those who are pursing a Honey Bee License
4 hrs HPC
Thursday, June 8, 2023
Event Details
How to register:
If you already have a login please login to the website and then you should be able to register with the yellow register now button that appears above.
If you do not have a login follow these instructions:
1) Click "Join" at the top right-hand corner of this page or by clicking here.
2) Complete the profile by following the instructions on the Create Account page.
3) Verify that you are not a robot.
4) Verify your email address.  If you don't see the email in your inbox, check your junk folder.
5) login using your new username which is your email address and the password that you set up during the creation process.
6) Come back to this page and click the register now button in yellow above.
If you get stuck or need help call us at 770-417-1881.
Event Information:
This is an in-person-only event for those who are pursuing a Honey Bee license. This is a State of Georgia requirement through the Georiga Structual Pest Control Act. 
The event will be held at the GPCA office, 2034 Beaver Ruin Rd., Norcross, GA 30071. You must stay for the entire time to receive the required 8 hours training certificate. Also approved for 4 hours of HPC credit.
Registration ends June 7th at 10 a.m.
Agenda:
8:00 a.m.
Student Learning Center Room 105
Introduction
Dr. Dan Suiter, Department of Entomology, University of Georgia, Griffin, Georgia
8:05 a.m.
Honey Bee Biology
Dr. Keith Delaplane, Department of Entomology, University of Georgia, Athens, Georgia
9:30 a.m.
Relevant State and Federal Laws, Safety Precautions
Ms. Ali Ikner and Mr. Tim Taylor, Georgia Department of Agriculture, Atlanta, Georgia
10:15 a.m.
Break
10:30 a.m.
Non Honey Bee Pollinators
Ms. Rebecca Griffin, Center for Urban Agriculture, University of Georgia, Blairsville, Georgia; Coordinator, Great Georgia Pollinator Census
11:30 a.m.
Types of Honey Bee Removals and Basic Removal Techniques
Karen Palmer, Honey Bee Please, LLC, Swainsboro, Georgia
12:30 p.m.
Lunch
1:30 p.m.
Trap Out Techniques and Negative Consequences of Leaving Honey, Pollen and Brood in a Structure
Karen Palmer
2:30 p.m.
Eradicaton versus Relocation Including Common Insecticides and Pesticides Applied to Honey Bees
Bobby Chaisson, Operations Director, Georgia Bee Removal, Lula, Georgia
3:30 p.m.
Break
3:45 p.m.
Cut-Out Removal Techniques Including Basic Construction Knowledge, Recommended Tools, Finding and Caging the Queen, Preventing Future Infestations, Saving Comb and Hiving Bees
Bobby Chaisson
5:00 p.m.
Class ends
For More Information: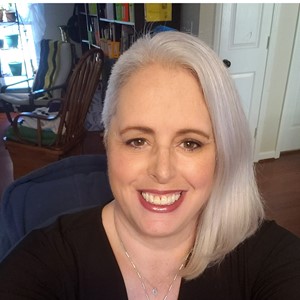 Lydia Crabtree
Communication Coordinator
(770)417-1881
Cancellation Policy-
https://www.gpca.org/cancellation-policy

Total event refunds will be made if cancellation is received in writing via email 40 days prior to the event.
Cancellations received 39 days to 25 days prior to the event will receive a refund minus a 25% cancellation fee.
Cancellations received 24 days or sooner before the event will not receive a refund unless they have a doctor's excuse.  The doctor's excuse will give them a 25% refund.
No refund will be given for no-shows.