SPEAKERS WANTED
Date posted
February 7, 2022
Are you a Georgia Approved Pest Control Speaker?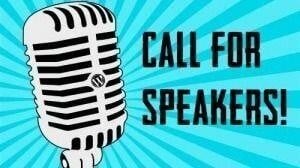 Would you like to earn a little cash? get a free pass to a conference?
promote your companies sales goals? be treated as the speaking rock
star you are?
GPCA wants you!
GPCA has a plethora of speaking engagements throughout the year to fill and your work could get you all that is
mentioned above and the satisifaction of helping technicians and operators meet their CEU goals.
Please INSTRUCTIONS HERE.