Scholarships
Georgia Pest Control Association
Bob Russell Entomology Scholarship: 2023 Winner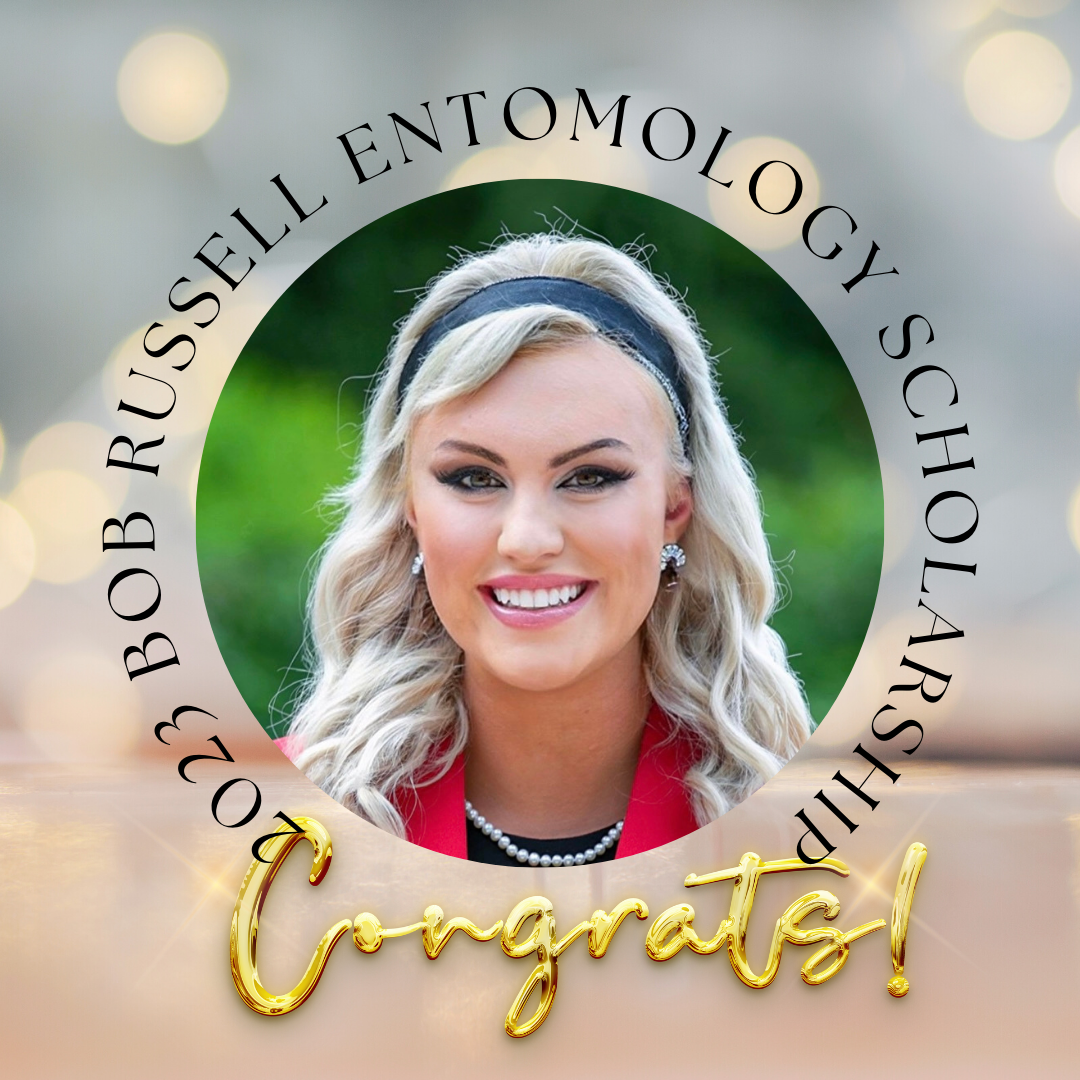 Ashley Claire McCormick intends to commission in the United States Army as an Entomologist. As an entomology graduate student at the University of Georgia, Ashley focuses extensively on medical pests and their control, which will continue in her Army service. Ashley has had the opportunity to attend pest control conferences and take relevant coursework. Ashley can apply her knowledge of pest management strategies to a field setting, serving soldiers on training and deployment missions. She has been fortunate to research kissing bug, mosquito, and tick management and is eager to apply her experiences to a broader audience. She plans to become a Board-Certified Entomologist (BCE) under the Entomological Society of America and keep up with pest management research and mitigation strategies. Collectively, these experiences have equipped her with the knowledge and critical thinking to effectively aid the armed forces in a field setting, especially in controlling medical pests such as mosquitoes, ticks, kissing bugs, and phlebotomine sand flies.

Ashley Claire McCormick is the daughter of Diane and Thomas Dombrowski and graduated from Northgate High School in Newnan, Georgia. Among her many accomplishments at UGA has been becoming a CAES Ratcliffe Scholar, National Beta Club Scholar, Georgia Scholar, Yamaha Motor Manufacturing Corporation Environmental Scholar, and American Royal Seaboard Scholar while keeping her honor level grades. She spent three years raising puppies before moving into guide dog work with the Guide Dog Foundation. GPCA is honored and excited to count Ashley Claire McCormick as one of the Bob Russell Entomology Scholarship Recipients. Congratulations!
Russell Scholarship Still Accepting Applications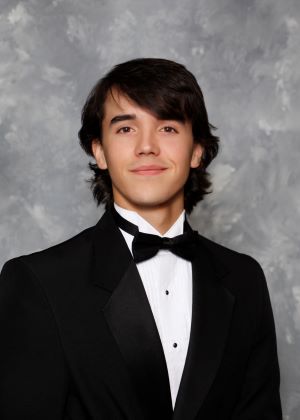 Andrew Scarborough
Andrew Scarborough is a dedicated student-athlete from Dacula, Georgia. Andrew attended Mill Creek High School, where he participated in the Gifted Program for all four years. Andrew participated in various clubs and sports during his high school career, including National Honors Society, Student Council, and Varsity Baseball as a pitcher and outfielder. He has received numerous awards, including a Varsity Letter, an Academic Letter, and the Scholar-Athlete Award. Andrew will attend Georgia Southern University in the fall to major in Civil Engineering.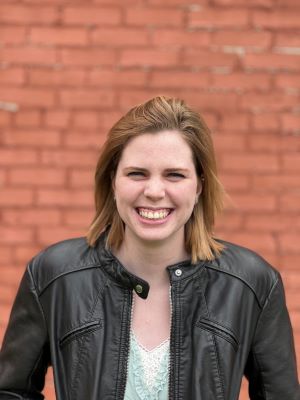 Bethany Hope McWhirter
Bethany Hope McWhirter is an outstanding student from Waleska, Georgia. Bethany graduated from North Webster Center for Success, a program that accredits home school education, with a 4.16 GPA. By deciding to enroll in a homeschooling program, Bethany was able to dual-enroll in college classes at her local community college, play competitive soccer, and volunteer. Bethany plans to attend Kennesaw State University in the fall and become an Owl!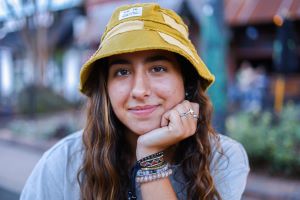 Elizabeth Boudreaux
Elizabeth Boudreaux is a highly gifted student with a 4.0 GPA from Grovetown, Georgia. Elizabeth is a very involved student who has participated in various extracurricular activities, including Varsity Basketball, Varsity Track, Student Government, National Honors Society, Beta Club, and her high school's musical production. She is a natural leader, as expressed through her roles as captain of her track and basketball teams as well as her position of Vice President of her senior class. Elizabeth is enrolled and attending the University of Georgia this coming fall.
Laney Bertholf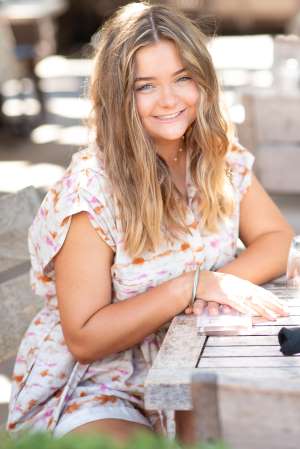 Laney Bertholf is a committed student from Dunwoody, Georgia. She has recently graduated from Holy Innocents' Episcopal School, where she was diligent in her studies. In her time in school, Laney focused on Global Studies, including a summer program at an Indigoes Tribal Community, Girl Scout Gold Award focusing on Mosquito Education and Reduction through Bat Boxes, Swim Team Captain, and Student of the Year Campaign for Leukemia Lymphoma Society raising over $50K. As a result of her hard work, she has been accepted to the University of Georgia and intends to study Communication Sciences Disorders.
Logan Brown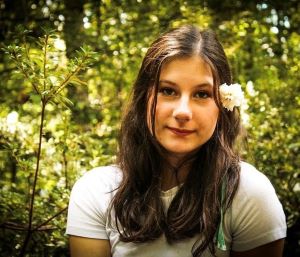 Logan Brown is a bright student from Peachtree City, Georgia, who recently graduated from McIntosh High School. Logan's extracurricular activities include fostering young kittens and working on getting her private pilot's license. Logan was recently accepted into Middle Georgia State University, where she will further explore her ambition for aviation this fall while studying to become a professional pilot.
Olivia Cooke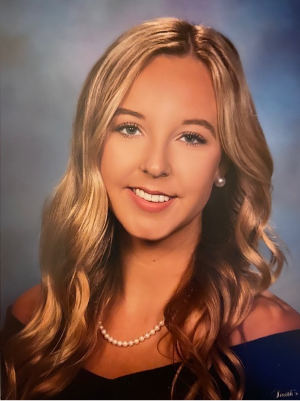 Olivia Cooke is a dedicated student from Dublin, Georgia, and a recent graduate of West Laurens High School. Olivia has given her time to numerous community service projects by volunteering at Buckhorn Food Bank, Habitat for Humanity, and Fairview Park Hospital. In addition, Olivia has been recognized as the Parliamentary Procedure State Winner, the Agriculture State Winner, and the Public Speaking Area Winner. Olivia has been accepted into the University of Georgia and will attend in the fall. Go Dawgs!
The Bob Russell Entomology Scholarship was established in 2005 to honor long-time and dedicated leader Robert M. Russell. It was Mr. Russell's vision in the 1980s to seek an Urban Entomology Program at the University of Georgia. This scholarship honors his memory and will serve to encourage those students who seek to pursue Entomology as a course of study. The program is funded by the interest earned from a trust fund established by the Russell family and Bob's friends, who contributed memorial gifts to honor him. Additionally, the GPCA Charity Golf Tournament contributes to the fund.
The Georgia Pest Control Association is offering a $1000 scholarship to a student who is enrolled in the Entomology Program at the University of Georgia.
To apply, applicants should complete the following application and attach a 250-word essay answering,
"How do you plan to incorporate pest control into your career plans?"
To qualify:
You must be enrolled in at least one entomology class to qualify
Complete the essay
Complete the application form
Return to the GPCA office
For more information, please call the GPCA office at 770-417-1881.