Back to Events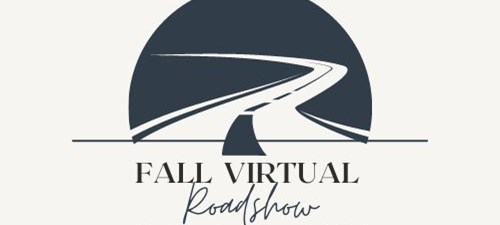 Fall Roadshow - Virtual Only
August 16, 2023 at 8:15 am to 4:20 pm
Wednesday, August 16, 2023
Event Details
How to register:
If you already have a login please login to the website and then you should be able to register with the yellow register now button that appears above.
If you do not have a login follow these instructions:
1) Click "Join" at the top right-hand corner of this page or by clicking here.
2) Complete the profile by following the instructions on the Create Account page.
3) Verify that you are not a robot.
4) Verify your email address. If you don't see the email in your inbox, check your junk folder.
5) login using your new username which is your email address and the password that you set up during the creation process.
6) Come back to this page and click the register now button in yellow above.
If you get stuck or need help call us at 770-417-1881.
2023 Spring Virtual Road Show offers 6 hours of CEU credit.
August 16, 2023
Pricing:
Members - $45.00
Non-Members - $99.00
This is a virtual ONLY event. Registration ends on August 15th at 10 a.m.
Offering 3 hrs HPC credit and 3 hrs WDO credit.
Georgia only CEUs.

Agenda
August 16
8:15 AM - 9:15 AM

1 hr HPC- Rodent Pest Management, Brandon Sartain

9:30 AM - 10:30 AM

1 hr HPC- Proper PPE for Pesticides and Pests, Ian Williams

10:45 AM - 11:45 AM

1 hr HPC- Pesky Pantry Pest, TBA

11:45 AM - 12:45 PM

Lunch

1:00 PM - 2:00 PM

1 hr WDO- The Original Social Network Understanding Termites, Wyatt West

2:15 PM - 3:15 PM

1 hr WDO- Wood-Destroying Insects in Georgia, Dan Suiter

3:20 PM - 4:20 PM

1 hr WDO- Modes of Action and Resistance, Brett Craig
Please be reminded that each attendee must log into the Zoom class on an independent device, have a camera that is ON showing the attendee, and attend at least 55 minutes of each hour of class. Failure to comply will jeopardize the receipt of CEUs. Course Numbers will be given at the end of each class and must be recorded by the technician or operator.
Cancellation Policy-
https://www.gpca.org/cancellation-policy

Total event refunds will be made if cancellation is received in writing via email 40 days prior to the event.
Cancellations received 39 days to 25 days prior to the event will receive a refund minus a 25% cancellation fee.
Cancellations received 24 days or sooner before the event will not receive a refund unless they have a doctor's excuse. The doctor's excuse will give them a 25% refund.
No refund will be given for no-shows.