Back to Events
4th Tuesday Training-June
2 hrs WDO credit
Speaker- Mike Purcell
Tuesday, June 28, 2022
Event Details
Classes run from 9 am to 11 am.
Please be reminded that each attendee must log into the Zoom class on an independent device, have a camera that in ON showing the attendee, and attend at least 55 minutes of each hour of class. Failure to comply will jeopardize the receipt of CEUs.
Classes will be either 2 hours HPC or 2 hours WDO. Registration does not mean you must attend. It simply means that you will receive the information that will allow attendance at these VIRTUAL Events. Course Numbers will be given at the end of each class and must be recorded by the technician or operator.
An email with all the links needed to attend the class and complete your form will be sent to you automatically after registration. Please hold on to this email because no other will be sent to you. 
Agenda
June 28
9:00 AM - 11:00 AM

All About Borates

Mike Purcell, Nisus 2 hours WDO
For More Information: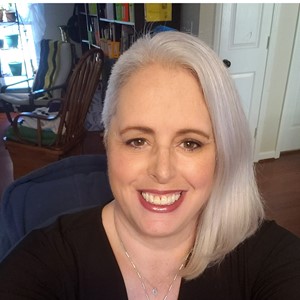 Lydia Crabtree
Communication Coordinator
(770)417-1881
Thank you for registering for the 4th Tuesday Class on Tuesday, June 28, 2022, via Zoom from 9 AM to 11 AM.  Mike Purcell of Nisus is presenting for 2 hours WDO: All About Borates. It is the responsibility of the operator or technician to determine if they have previously taken this class in 2022. 
To complete the recertification form, please use this LINK and complete the form online. The course number will be given out at the end of class.  
Please be reminded that every technician and operator must be login to their own device, have the camera on, be focused on the technician or operator, and be present for 55 minutes of every hour of class. Failure to comply with these requirements may result in CEUs not being credited.
Additionally, attendance is first-come, first served. We are limited to 100 participants. It is a good practice to log in early.
To attend June's Fourth Tuesday video conference, please CLICK HERE and use the passcode: 008435 to enter the class. Or follow the instructions below:
GPCA is inviting you to a scheduled Zoom meeting.
Topic: 4th Tuesday Training
Time: Jan 25, 2022 08:30 AM Eastern Time (US and Canada)
        Every month on the Fourth Tue, until Nov 22, 2022, 11 occurrence(s)
        Jun 28, 2022 08:30 AM
        Jul 26, 2022 08:30 AM
        Aug 23, 2022 08:30 AM
        Sep 27, 2022 08:30 AM
        Oct 25, 2022 08:30 AM
        Nov 22, 2022 08:30 AM
Please download and import the following iCalendar (.ics) files to your calendar system.
Monthly: https://us06web.zoom.us/meeting/tZUkc-6rrjgjE9UyWAdHXJAtYr5OqxYSnfPX/ics?icsToken=98tyKuGppz8tGdSWuRCGRpwcHY-gKOnziHZEj_pohSjEBwhrSCLiD_AXHaNnKeve
Join Zoom Meeting
https://us06web.zoom.us/j/81947303991?pwd=ZDdJb3FpN1crRXhLa2dYUk5leXNJQT09
Meeting ID: 819 4730 3991
Passcode: 008435