Back to Events
4th Tuesday Training-March
2 hrs HPC credit
Ian Williams
Tuesday, March 28, 2023
Event Details
Classes run from 9 am to 11 am.
Please be reminded that each attendee must log into the Zoom class on an indepentent device, have a camera that in ON showing the attendee, and attend at least 55 minutes of each hour class. Failurt to comply will jeopardize receipt of CEUs.
Classes will be either 2 hours HPC or 2 hours WDO. Registration does not mean you must attend. It simply means that you will receive the information that will allow attendance to these VIRTUAL Events. Course Numbers will be given at the end of each class and must be recorded by the technician or operator.
https://www.gpca.org/cancellation-policy
For More Information: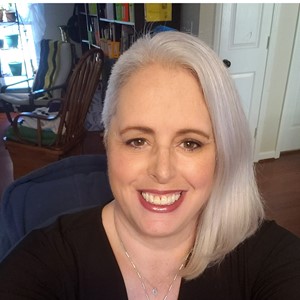 Lydia Crabtree
Communication Coordinator
(770)417-1881
Thank you for registering for the 4th Tuesday Class on Tuesday, March 28, 2023; from 9 AM to 11 AM via Zoom.  Ian Williams is presenting 2 hours HPC credit. Attached is the recertification form you must complete to receive credit for this course. Course Numbers will be given at the end of the class. Please download your recertification form by CLICKING HERE.
Please be reminded that every technician and operator must be login to their own device, have the camera on, be focused on the technician or operator, and be present for 55 minutes of every hour of class. Failure to comply with these requirements may result in CEUs not being credited.
Additionally, attendance is first come first served. We are limited to 100 participants. It is a good practice to log in early.
To attend March's Fourth Tuesday video conference, please CLICK HERE and use the passcode: 008435 to enter the class. Or follow the instructions below:
GPCA is inviting you to a scheduled Zoom meeting.
Join Zoom Meeting
https://us06web.zoom.us/j/81947303991?pwd=ZDdJb3FpN1crRXhLa2dYUk5leXNJQT09
Meeting ID: 819 4730 3991
Passcode: 008435
Lydia Crabtree
Office Professional
IN-OFFICE: Monday, Wednesday, Friday
Georgia Pest Control Association
Phone# 770-417-1881
Fax#  770-417-1419