Back to Events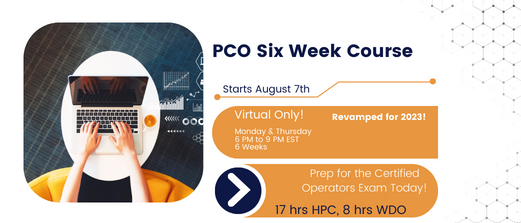 2023 August PCO Six Week Course
Six-week class that meets every Monday & Thursday 6 - 9 pm

Monday, August 7, 2023
at
6:00 PM (EDT)
to Monday, September 18, 2023 at 9:00 PM (EDT)
Event Details
How to register:
If you already have a login please login to the website and then you should be able to register with the yellow register now button that appears above.
If you do not have a login follow these instructions:
1) Click "Join" at the top right-hand corner of this page or by clicking here.
2) Complete the profile by following the instructions on the Create Account page.
3) Verify that you are not a robot.
4) Verify your email address. If you don't see the email in your inbox, check your junk folder.
5) login using your new username which is your email address and the password that you set up during the creation process.
6) Come back to this page and click the register now button in yellow above.
If you get stuck or need help call us at 770-417-1881.
This course will meet every Monday and Thursday at 6 pm to 9 pm. Course starts on August 7th and ends on September 18th.
Event Information:
GPCA Professional Pest Control Technology Course, commonly known as the PCO six-week course is back! This course has been completely revamped. This virtual-only course is an excellent tool to prepare for the PCO exam. This comprehensive course is also a great training tool for the new pest control technician, a technician preparing to take the pest control operator's exam, or an up-to-date review of new methods and procedures in pest control operations for the experienced operator. Attendees will be taking chapter tests and a final exam online outside of class. Students need a computer or smart tablet to access the tests and exams successfully. The state required a camera that is focused on the Face of the technician or operator during class hours. You must be present for 55 minutes of every hour of class to receive any credit for attendance. Monitors will be present throughout the entire class period.
This course covers:
Introductions to Entomology, Insect Development, Identification & Classification, Use of Pesticides, Equipment, Safety & Health, Rules & Regulations, Occasional Invaders, Cockroaches, Ants & Hymenoptera, Termites, Other Wood Destroying Pests, Flies, Stored Products, Rats & Mice.
Credit Hours Available:
17 hours HPC, 8 hours WDO- Virtual attendance only through Zoom.
Minimum system requirements for remote access:
Please be reminded that every technician and operator must be login to their own device, have the camera on and focused on the technician or operator, and be present for 55 minutes of every hour of class. Failure to comply with these requirements may result in CEUs not being credited.
You will need the Truman's Scientific Guide to Pest Management Operations 7th Edition. You may purchase the book on Amazon. https://a.co/d/hBNeC4K
We sell the Truman's Scientific Guide Companion Workbook. https://www.gpca.org/catalog/trumans-scientific-guide-workbook
Download Agenda
For More Information: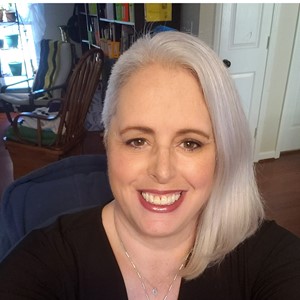 Lydia Crabtree
Communication Coordinator
(770)417-1881
Cancellation Policy-
https://www.gpca.org/cancellation-policy

Total event refunds will be made if cancellation is received in writing via email 40 days prior to the event.
Cancellations received 39 days to 25 days prior to the event will receive a refund minus a 25% cancellation fee.
Cancellations received 24 days or sooner before the event will not receive a refund unless they have a doctor's excuse. The doctor's excuse will give them a 25% refund.
No refund will be given for no-shows.