Back to Events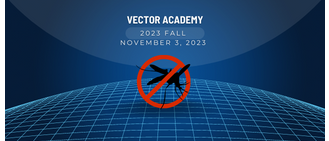 2023 Fall Vector Management Academy
November 3, 2023
Friday, November 3, 2023
Event Details
Vector Management Academy
November 3, 2023.
Pricing:
Members - $65.00
Non-Members - $85.00
This is a virtual ONLY event.
Georgia credit only.
Offering 5 hrs HPC
2 hrs Cat. 24
6 hrs Cat. 31
1 hr Cat. 32
6 hrs Cat. 35
6 hrs Cat. 41
Please be reminded that each attendee must log into the Zoom class on an independent device, have a camera that is ON showing the attendee, and attend at least 55 minutes of each hour of class. Failure to comply will jeopardize the receipt of CEUs. Course Numbers will be given at the end of each class and must be recorded by the technician or operator.
Cancellation Policy-
https://www.gpca.org/cancellation-policy

Total event refunds will be made if cancellation is received in writing via email 40 days prior to the event.
Cancellations received 39 days to 25 days prior to the event will receive a refund minus a 25% cancellation fee.
Cancellations received 24 days or sooner to the event will not receive a refund unless they have a doctor's excuse. The doctor's excuse will give them a 25% refund.
No refund will be given for no shows.
Agenda
November 3
8:15 AM - 9:15 AM

1 hr HPC- Mosquito Control Around the Home, Elmer Gray

9:30 AM - 10:30 AM

1 hr HPC credit, 2 hrs Cat. 24, 31, 35 & 41- Home Lawn & Landscape Pest O&T, Brenda Jackson *Must attend both hours of Brenda Jackson's classes

10:30 AM - 11:30 AM

Home Lawn & Landscape Pest O&T, Brenda Jackson *Must attend both hours of Brenda Jackson's classes

11:35 AM - 12:55 PM

Lunch

1:00 PM - 2:00 PM

1 hr HPC credit, 1 hr Cat. 31, 35 & 41- Scratching the Surface of Flea Control, Mike Thome

2:15 PM - 3:15 PM

1 hr HPC credit, 1 hr Cat. 24, 31, 35 & 41- Tick and Mosquito Borne Pathogens of Importance to Humans, Christopher Cleveland

3:20 PM - 4:20 PM

1 hr HPC credit, 1 hr Cat. 31, 32, 35 & 41- Biters, Stingers, and Blood Feeders, Dan Suiter
For More Information: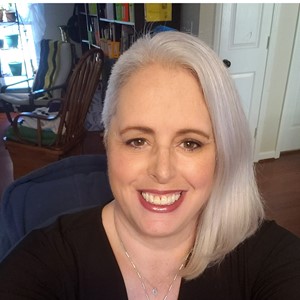 Lydia Crabtree
Communication Coordinator
(770)417-1881
2023 Vector Management Academy
Date: November 3, 2023
5 hrs HPC
8:15 - 9:15 – Mosquito Control Around the Home, Elmer Gray
1 hr HPC credit
9:30 - 10:30 – Home Lawn & Landscape Pest O&T, Brenda Jackson *Must attend both hours of Brenda Jackson's classes
1 hr HPC credit, 2 hrs Cat. 24, 31, 35 & 41
10:30 - 11:30 – Home Lawn & Landscape Pest O&T, Brenda Jackson *Must attend both hours of Brenda Jackson's classes
11:35 - 12:55 Lunch
1:00 – 2:00 – Scratching the Surface of Flea Control, Mike Thome
1 hr HPC credit, 1 hr Cat. 31, 35 & 41
2:15 - 3:15 – Tick and Mosquito Borne Pathogens of Importance to Humans, Christopher Cleveland
1 hr HPC credit, 1 hr Cat. 24, 31, 35 & 41
3:20 - 4:20 – Biters, Stingers, and Blood Feeders, Dan Suiter
1 hr HPC credit, 1 hr Cat. 31, 32, 35 & 41